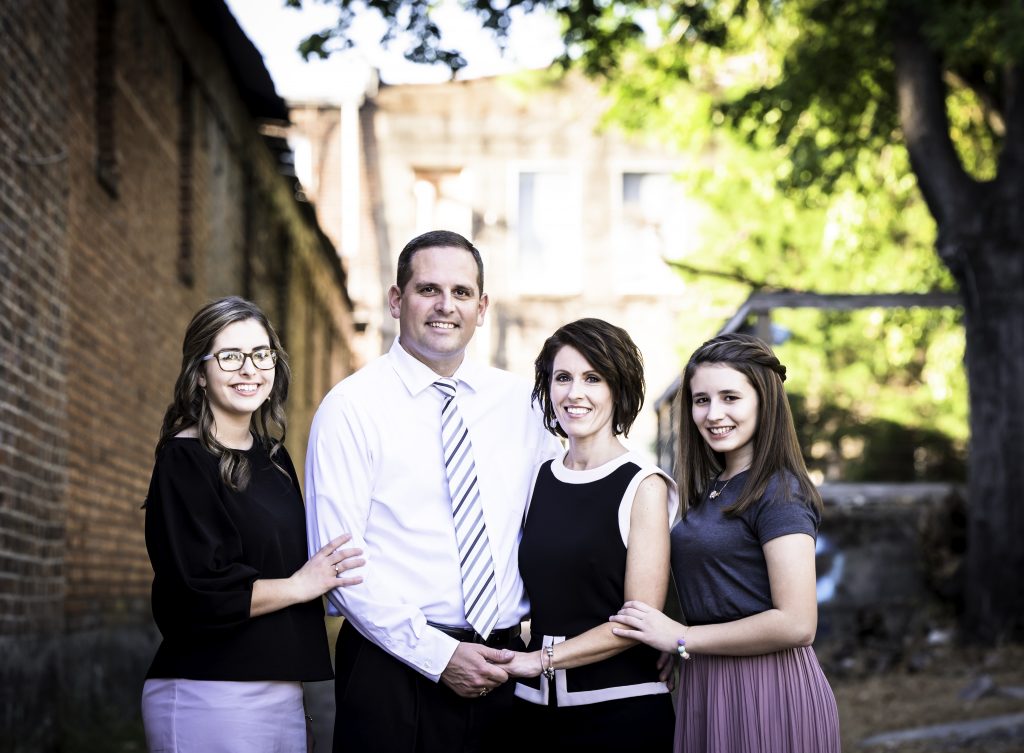 Pastor Kennedy was reared in a Christian home and was saved at the age of 5. He attended a Christian school from kindergarten through 12th grade. As a teen Pastor Kennedy went forward to gain assurance of his salvation. During his latter teen years he worked the bus and youth ministries. On March 1, 1998 Pastor Kennedy felt God's calling into the ministry and surrendered to it. He attended Bible College where he met his wife, Angela.
Pastor Kennedy began his full-time service as a Youth Pastor working with the youth and building up the youth department in southern Indiana. In August of 2007, he was called as an Assistant Pastor in Georgia where he served the church in various capacities and helped the church grow. From Georgia He was called as the Pastor to a church in Florida where the Lord blessed with growth. In 2016, Madison Street Baptist Church called Pastor Kennedy to be our Pastor.
In the years since Pastor Kennedy came to MSBC we have seen the Lord blessing the work here. Included in the Lord's blessing is the Lord stirring us to "Move Forward In Christ", the adding of new members and the total renovation of our auditorium. God is working here at Madison Street Baptist Church and we are excited about the future God has planned for us!